Some Aspects of the Government Support Problems in Agricultural Sector in the Kyrgyz Economy
Keywords:
Agricultural Sector, Agricultural Financing, Public Procurement, Preferential Loans, Land Resources, Sales Channels, Product Quality
Abstract
Purpose:  This article discusses current problems in the agricultural sector of the country's economy related needs for government support in a market-based management system, considering external and internal factors.
Theoretical framework: Article reveals problems associated with the lack of financial support, the timely solution, which could lead to great positive results in the whole country, in other words, it would give an impetus not only to the development of agriculture, but also solve a number of issues related to food security, exports, providing jobs, etc. various ways are proposed to solve the problems of government support using both foreign experience and the positive aspects in the domestic practice.
Design/methodology/approach:  Research relevance based on solving the problem of government support for the agricultural sector of the country's economy is one of the main priorities in modern society.
Findings:  If the market economic system to a certain extent denied the government dominant role (with the exception of providing conditions for development) and gave greater importance to the independence of economic entities, then the latest phenomena on the world market, and in general in the world community, prove the fact that no economic entity, including enterprises in the agrarian sector, are unable to carry out their economic activities without government support.
Research, Practical & Social implications:  Authors suggest a future research agenda and highlight the contributions made to agricultural economics sector.
Originality/value:  Research purpose is a deep analysis to identify the cause of problems related to the government support of agrarian sector in the country's economy, as the modern economic system proves the need for government support for development of both agriculture and agrarian sector of the country's economy as a whole.
Downloads
Download data is not yet available.
References
Eshov, M., Amirov, L., and Askarova, L.M. (2022). Development of the agricultural sector and its importance in Uzbekistan. E3S Web of Conferences 244, 03014. https://doi.org/10.1051/e3sconf/202124403014 EMMFT-2020
Hung, N. V., Thinh, T. C., & Duy, N. D. (2022). Cooperative Group In Current Vietnamese Commercial Environment. International Journal of Professional Business Review, 7(6), e0509. https://doi.org/10.26668/businessreview/2022.v7i6.e509
Izvorski, I., Mbowe, A., Dubashov, B., Gassner, K., Ferrantino, M.J., Islam, R., and Sahovic, T. (2020). Kyrgyz Republic Country Economic Memorandum. World Bank, Washington, DC. © World Bank. https://openknowledge.worldbank.org/handle/10986/33494 2020. License: CC BY 3.0 IGO." URL: http://hdl.handle.net/10986/33494
Kenzheeva, M.A. (2016). "Theoretical features of the distribution of the property of local self-government bodies" Kyrgyzstan Universities Bulletin, 87-89.
Kulueva, Ch.R. (2012). "The tasks of rural labor resources in the effective use of land resources in the regions of Kyrgyzstan. Universities Proceedings, 8, 131-133.
Kulueva, Ch.R. (2016). THE IMPACT OF FISCAL POLICY ON THE STATE OF THE LABOR RESOURCES OF THE SOUTHERN REGION OF KYRGYZSTAN. Bulletin on Kyrgyz Russian Slavic University, 16, 2, 135-139.
Kyrgyz Republic Ministry of Agriculture. (2021). Portal Banks.kg "Agriculture Financing - 9" Bishkek.
Li, Z., Farmanesh, P., Kirikkaleli, D., and Itani, R. (2022). A comparative analysis of COVID-19 and global financial crises: evidence from US economy. Economic Research-Ekonomska Istraživanja, 35:1, 2427-2441. https://doi.org/10.1080/1331677X.2021.1952640
National Statistical Committee. (2021). Kyrgyzstan in numbers p.282, Bishkek.
Price, R.A. (2018). Economic development in Kyrgyzstan. K4D Helpdesk Report 404. Brighton, UK: Institute of Development Studies.
Samimi, P., and Jenatabadi, H.S. (2014). Globalization and economic growth: empirical evidence on the role of complementarities. PloS one, 9(4), e87824. https://doi.org/10.1371/journal.pone.0087824
Shariff, S., Katan, M., Ahmad, N. Z. A., Hussin, H., & Ismail, N. A. (2022). Towards Achieving of Long-Term Agriculture Sustainability: a Systematic Review of Asian Farmers' Modern Technology Farming Behavioural Intention and Adoption's Key Indicators. International Journal of Professional Business Review, 7(6), e01130. https://doi.org/10.26668/businessreview/2022.v7i6.1130
Ubaidullaev, M.B. (2015). Influence of land use on the efficiency of harvesting and livestock productivity. Territory of Science, (3), 133-139.
Ubaidullaev, M.B. (2017). "Efficient farming as the basis for successful economic activity in the use of land resources", Territoriya nauki, 6, 76-81.
Ubaidullaev, M.B., Kenzheeva, M.A., Asanov, B.M., Abdrasulova, Z.Z., Alimbek kyzy, B., and Satybaldiev, A. (2022). SOME ASPECTS OF ECONOMIC SUPPORT OF THE STATE IN THE SALES OF AGRICULTURAL PRODUCTS. Bulletin of Science and Practice, 8(6), 602-608.
Zhusupalieva, A.T. (2020) "Management of the consumer market in a market economy" Bulletin of Osh State University, 240.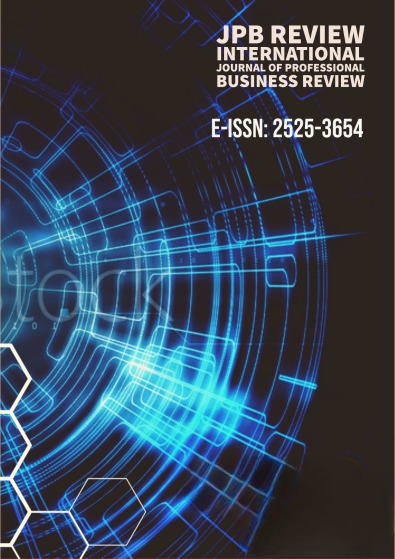 Downloads
How to Cite
Mirlanbek, U., Maksuda, K., Alimzhan, I., Gulbar, A., Salmakhan, S., Elvira, S., & Mirlan, T. (2023). Some Aspects of the Government Support Problems in Agricultural Sector in the Kyrgyz Economy. International Journal of Professional Business Review, 8(5), e01785. https://doi.org/10.26668/businessreview/2023.v8i5.1785
License
Copyright (c) 2023 Ubaidullaev Mirlanbek, Kenjeeva Maksuda, Isirailov Alimzhan, Alimova Gulbar, Saryeva Salmakhan, Samatova Elvira, Turdumatov Mirlan
This work is licensed under a Creative Commons Attribution-NoDerivatives 4.0 International License.
Authors who publish in this journal agree to the following terms: the author(s) authorize(s) the publication of the text in the journal;
The author(s) ensure(s) that the contribution is original and unpublished and that it is not in the process of evaluation by another journal;
The journal is not responsible for the views, ideas and concepts presented in articles, and these are the sole responsibility of the author(s);
The publishers reserve the right to make textual adjustments and adapt texts to meet with publication standards.
Authors retain copyright and grant the journal the right to first publication, with the work simultaneously licensed under the Creative Commons Atribuição NãoComercial 4.0 (http://creativecommons.org/licenses/by-nc/4.0/), which allows the work to be shared with recognized authorship and initial publication in this journal.
Authors are allowed to assume additional contracts separately, for non-exclusive distribution of the version of the work published in this journal (e.g. publish in institutional repository or as a book chapter), with recognition of authorship and initial publication in this journal.
Authors are allowed and are encouraged to publish and distribute their work online (e.g. in institutional repositories or on a personal web page) at any point before or during the editorial process, as this can generate positive effects, as well as increase the impact and citations of the published work (see the effect of Free Access) at http://opcit.eprints.org/oacitation-biblio.html