Perceived and Attitudes Influencing Intention to Adopt New Technology for Farm Production: A Case Study of Farmers at Nakhon Ratchasima Province Thailand
Keywords:
Perceived Usefulness, Perceived Behavioral Control, Attitude, Behavioral Intention, Farmers to Adapt Technology
Abstract
Purpose:  The purpose of this research is to study the factors that influence the acceptance of technology among farmers and their ability to adapt to changing times in agriculture, focusing on Thai farmers.
Theoretical framework:  The theory was intended to explain an individual's decision in behavioral technology acceptance, which is determined by three factors: attitudes, subjective norms, and perceived behavioral control. Attitudes refer to an individual's behavioral assessment which is a consequence of experience and environment that can lead people to perform individual behavior, both positive and negative, those individuals can motivate by their attitudes and perform different behaviors depending on their environment.
Design/methodology/approach:  The study constructs a model to explain the causal factors in relation to usefulness, control, attitude, and intention. Data was collected from a sample group of 420 registered farmers with the Ministry of Agriculture and Cooperatives who grow economic crops (rice, cassava, corn, sugarcane) using questionnaires.
Findings:  It was found that attitude has the greatest influence on the intention to use technology. This implies that good attitude towards new technology, especially technology that is not yet widely distributed, has a significant impact on the intention to use technology. The attitude mediate has relationship between usefulness and intention.
Research, Practical & Social implications: We recommend that the future research should have widen areas for results calibration.
Originality/value: The results indicate that these finding can guide both the government and private sector in supporting agricultural technology to enable sustainable long-term growth for farmers and as a guideline for farmers to adapt their operations to the changing times.
Downloads
Download data is not yet available.
References
Adrian, A. M., Norwood, S. H., & Mask, P. L. (2005). Producers' perceptions and attitudes toward precision agriculture technologies. Computers and Electronics in Agriculture, 48(3), 256-271.
Ajzen, I. (1991). The theory of planned behavior. Organizational Behavior and Human Decision Processes, 50(2), 179–211.
Attavanich, W., Chantarat, S., Chenphuengpawn, J., Mahasuweerachai, P., & Thampanishvong, K. (2019). Farms, Farmers and Farming: a Perspective through Data and Behavioral Insights. Bangkok: Puey Ungphakorn Institute for Economic Research, 122.
Bandura, A. (1977). Self-efficacy: Toward a unifying theory of behavioral change. Psychological Review, 84(2), 191–215.
Barclay, D., Higgins, C., & Thompson, R. (1995). The partial least squares (PLS) approach to causal modeling: Personal computer adoption and use as an illustration. Technology Studies, 2(2), 285-309.
Byrne, B. M. (2001). Structural Equation Modeling with AMOS: Basic Concepts, Applications, and Programming. Mahwah, NJ: Lawrence Erlbaum Associates.
Comrey, A. L., & Lee, H. B. (1992). A First Course in Factor Analysis (2nd ed.). Hillsdale, NJ: Lawrence Erlbaum.
Daragmeh, A., Lentner, C. & Sági, J. (2021). FinTech payments in the era of COVID-19: Factors influencing behavioral intentions of "Generation X" in Hungary to use mobile payment. Journal of Behavioral and Experimental Finance, 32.
Department of Agricultural Extension. (2021). Farmer Map 2563. Retrieved from http://www.aiu.doae.go.th/Farmermap/farmermapbook63-202104-watermark.pdf
Department of Foreign Trade (2019). Real Intelligent Agriculture: China and the Success of Growing Sea Rice. Retrieved from https://www.ditp.go.th/contents_attach/568738/568738.pdf
Ducey, A. J. & Coovert, M. (2016). Predicting Tablet Computer Use: An Extended Technology Acceptance Model for Physicians. Health Policy and Technology, 5, 268-284.
Fishbein, M. & Ajzen, I. (1980). Understanding Attitudes and Predicting Social Behavior. Prentice-Hall, Englewood Cliffs.
Gaffney, A., Slakie, E., Anderson, L. & Gugerty, M. K. (2013). Why Attitudes Matter: Measuring Farmer Attitudes in Agricultural Development. Evans school of public affairs, 205, 1–3.
Gefen, D. & Straub, D. (2000). The Relative Importance of Perceived Ease of Use in IS Adoption: A Study of E-Commerce Adoption. AIS Educator Journal.
Haider, B. A. (2023). Adoption of electronic management in the bank sector: A case study on Bable Bank in Iraq. International Journal of Professional Business Review, 8(4), 1-21.
Hair, J. F., Black, W. C., Babin, B. J. & Anderson, R. E. (2010). Multivariate Data Analysis : A Global Perspective (7th ed.). New York: Pearson.
Hair, J. F., Anderson, R. E., Tatham, R. L. & Black, W. C. (1998). Multivariate data analysis (5th ed.). Upper Saddle River, NJ: Prentice Hall.
Holzmann, P., Wankmüller, C., Globocnik, D. & Schwarz, E., J. (2021). International Journal of Physical Distribution & Logistics Management. Emerald Publishing Limited, 51(4), 381-402.
Hu, L. T. & Bentler, P. M. (1995). Evaluating model fit. In R. H. Hoyle (Ed.), Structural equation modeling: Concepts, issues and applications, Thousand Oaks, CA: Sage., 77-99.
Hussein, Z. (2017). Leading to Intention: The Role of Attitude in Relation to Technology Acceptance Model in E-Learning. Procedia Computer Science, 105, 159-164.
Lesser, J. G. & Pope, D. S. (2011). Human Behavior and the Social Environment: Theory and Practice (2nd ed.). New York: New York University.
Li, B., Ding, J., Wang, J., Zhang, B. & Zhang, L. (2021). Key factors affecting the adoption willingness, behavior, and willingness-behavior consistency of farmers regarding photovoltaic agriculture in China. Energy Policy, 149.
Nguyen, Q. V. (2023). Impact of self-congruity and destination image on tourist loyalty: Evidence from recreation farm tourism. International Journal of Professional Business Review, 8(4), 1-16.
Office of Agricultural Economics. (2021). Agricultural statistics of Thailand 2021. Retrieved from https://www.oae.go.th/assets/portals/1/ebookcategory/68_yearbookedited2564
Pierpaoli, E., Carli, G., Pignatti, E. & Canavari, M. (2013). Drivers of Precision Agriculture Technologies Adoption: A Literature Review. Procedia Technology, 8, 61-69.
Rezaei, R., Safa, L. & Ganjkhanloo, M. M. (2020). Understanding farmers' ecological conservation behavior regarding the use of integrated pest management- an application of the technology acceptance model. Global Ecology and Conservation, 22.
Venkatesh, V., Morris, M. G., Davis, G. B. & Davis, F. D. (2003), User Accept of Information Technology: To a Unified View. MIS Quarterly, 27(3), 425-478.
Zhang, N., Guo, X. & Chen, G. (2011). Why adoption and use behavior of IT/IS cannot last?—two studies in China. Information Systems Frontiers, 13, 381-395.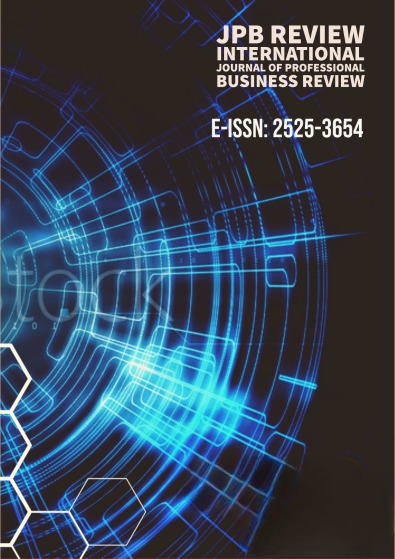 Downloads
How to Cite
Mahattanakhun, C., & Suvittawat, A. (2023). Perceived and Attitudes Influencing Intention to Adopt New Technology for Farm Production: A Case Study of Farmers at Nakhon Ratchasima Province Thailand. International Journal of Professional Business Review, 8(5), e02111. https://doi.org/10.26668/businessreview/2023.v8i5.2111
License
Copyright (c) 2023 Chanawut Mahattanakhun, Adisak Suvittawat
This work is licensed under a Creative Commons Attribution-NoDerivatives 4.0 International License.
Authors who publish in this journal agree to the following terms: the author(s) authorize(s) the publication of the text in the journal;
The author(s) ensure(s) that the contribution is original and unpublished and that it is not in the process of evaluation by another journal;
The journal is not responsible for the views, ideas and concepts presented in articles, and these are the sole responsibility of the author(s);
The publishers reserve the right to make textual adjustments and adapt texts to meet with publication standards.
Authors retain copyright and grant the journal the right to first publication, with the work simultaneously licensed under the Creative Commons Atribuição NãoComercial 4.0 (http://creativecommons.org/licenses/by-nc/4.0/), which allows the work to be shared with recognized authorship and initial publication in this journal.
Authors are allowed to assume additional contracts separately, for non-exclusive distribution of the version of the work published in this journal (e.g. publish in institutional repository or as a book chapter), with recognition of authorship and initial publication in this journal.
Authors are allowed and are encouraged to publish and distribute their work online (e.g. in institutional repositories or on a personal web page) at any point before or during the editorial process, as this can generate positive effects, as well as increase the impact and citations of the published work (see the effect of Free Access) at http://opcit.eprints.org/oacitation-biblio.html