The Advantages Comparative of Economic Sectors in Pinrang Regency at 2016 – 2020
Keywords:
Advantages Comparative, Location Quotient, Economy Development, Regional Economic
Abstract
Purpose:  The objective of this study is to identify and analyze the sectors that have had a comparative advantage in Pinrang Regency in the last 5 years, using the location matching (LQ) method.
Theoretical framework:  The comparative advantage was Salvator (1997). Ricardo explained that if two countries trade with each other and export goods with a comparative advantage, they will be lucky.
Design/methodology/approach:  To determine the base sectors, it was carried out using the LQ formula where this technique presented a relative comparison between the capabilities of a sector with the same sector in Pinrang Regency/City.
Findings:  The results of this research are expected to be a source of scientific research for economic operators, especially in the field of regional planning. According to the results of the cocin-n (LQ) location, the primary sector of Pinrang Regency is agriculture. In addition to healthcare, food manufacturing, food manufacturing, electricity and electricity have become a source of transportation, a car factory, one of industrial and industrial facilities.
Research, Practical & Social implications:  The equitable distribution of regional economic development should take into account the problems and opportunities for specialization in the process of economic development in the area, with the comparative advantages of each area.
Originality/value:  The Queen of Pinrang is one of the 24 regenerations of South Sulawesi province. This area is an independent environment and the Government has the authority to establish governance and progress and provide services to the community to properly plan, manage and utilize the economic potential of the region.
Downloads
Download data is not yet available.
References
Ashok K. Dutt, Debnath Mookherjee, Rajiv R. Thakur, Brian Sommers & Jack Benhart (2020) Urban and Regional Planning and Development, pp 23–58, https://doi.org/10.1007/978-3-030-31776-8_3
Arauco, E. W. Q. ., Romero-Carazas, R. ., Romero , I. A. ., Rodríguez , M. J. R. ., & Bernedo-Moreira, D. H. . (2022). Factors and Economic Growth of Peruvian Mypes. International Journal of Professional Business Review, 7(3), e0689. https://doi.org/10.26668/businessreview/2022.v7i3.e0689
M. Irfan Rosyadi, Sinta Yulyanti . (2020). The effect of regional spillovers on economic growth in pekanbaru city, riau province, indonesia, International Journal of Economics Development Research, Volume 1(3),2020 pp. 186-199, https://doi.org/10.37385/ijedr.v1i3.167
Ranganathan, P., & Sujatha, S. (2022). Occupational Accidents and Need for Worker Safety in Manufacturing and High Risk Industries – An Explorative Study With Solutions. International Journal of Professional Business Review, 7(6), e0670. https://doi.org/10.26668/businessreview/2022.v7i6.e670
Richardson Harry W. (2001). "Basics of Regional Economics" translated by Paul Sitohang, Revised Edition, Publishing Institute FE UI, Jakarta
Ruslang T , Bahruddin Bahruddin , Mica Mica ( 2021) Kontribusi sub sektor perhotelan terhadap produk domestik regional bruto kabupaten pinrang tahun 2013-2017, Cateris Paribus Journal, Vol 1(2), https://jurnal.umpar.ac.id/index.php/cpj/article/view/1480
Salvatore. (1997). International Economics, Fifth Edition, Volume 1. Erlangga. Jakarta
Subandi. 2005. Indonesian Economic System. Alphabet. Bandung
Tambunan Tulus TH (2001). Economic Transformation in Indonesia: Theory and Empirical Inventions. Salemba Four. Jakarta
Tarigan Robinson.(2005). Regional Economics: Theory and Application. Revised Edition. Earth Literature. Jakarta.
Zakaria Junaiddin. (2008). Theory of Competitiveness and Its Measurement. Media Press Islamic Boarding School. Makassar.
Zulgani, Rahma Nurjanah (2018) The Analysis of Factors Influence The Production Structure in Sumatera Province, Advances in Economics, Business, and Management Research vol 57,519-528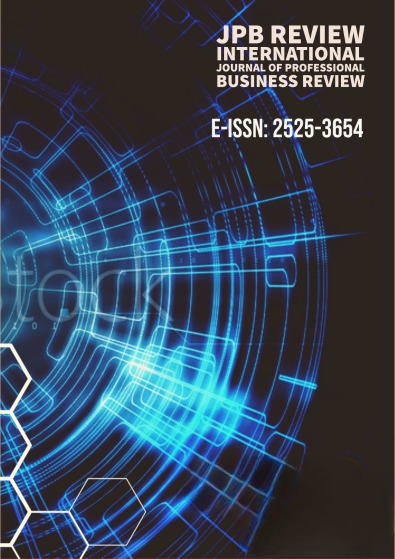 Downloads
How to Cite
Zakaria, J., & Hasan, I. (2023). The Advantages Comparative of Economic Sectors in Pinrang Regency at 2016 – 2020. International Journal of Professional Business Review, 8(5), e02177. https://doi.org/10.26668/businessreview/2023.v8i5.2177
License
Copyright (c) 2023 Junaiddin Zakaria, Ismail Hasan
This work is licensed under a Creative Commons Attribution-NoDerivatives 4.0 International License.
Authors who publish in this journal agree to the following terms: the author(s) authorize(s) the publication of the text in the journal;
The author(s) ensure(s) that the contribution is original and unpublished and that it is not in the process of evaluation by another journal;
The journal is not responsible for the views, ideas and concepts presented in articles, and these are the sole responsibility of the author(s);
The publishers reserve the right to make textual adjustments and adapt texts to meet with publication standards.
Authors retain copyright and grant the journal the right to first publication, with the work simultaneously licensed under the Creative Commons Atribuição NãoComercial 4.0 (http://creativecommons.org/licenses/by-nc/4.0/), which allows the work to be shared with recognized authorship and initial publication in this journal.
Authors are allowed to assume additional contracts separately, for non-exclusive distribution of the version of the work published in this journal (e.g. publish in institutional repository or as a book chapter), with recognition of authorship and initial publication in this journal.
Authors are allowed and are encouraged to publish and distribute their work online (e.g. in institutional repositories or on a personal web page) at any point before or during the editorial process, as this can generate positive effects, as well as increase the impact and citations of the published work (see the effect of Free Access) at http://opcit.eprints.org/oacitation-biblio.html